Power for your Profile Design Advanced Framework Extension
Define constructions with profiles and connector and equipment elements
Extensive libraries for profiles and accessories
An integral part of the Creo® product line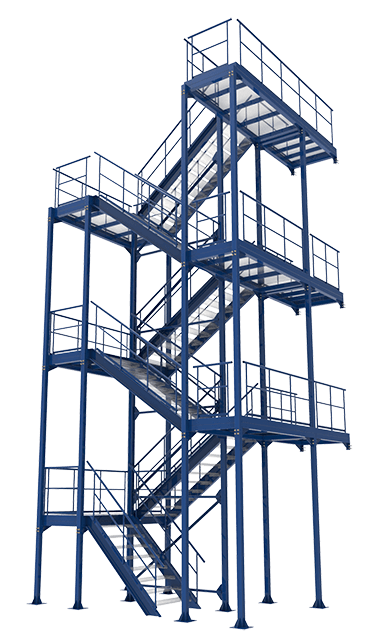 Benefits for your company
The software Advanced Framework Extension, firmly embedded in Creo Parametric, supplies constructing and design engineers with the required tools to create profile constructions.
The provided library makes it possible to create frame construction consisting of structural steel, aluminum profiles with T-slot or even custom profiles.
Furthermore, features like length and measurements are constantly updated in the Creo Parametric regeneration process.
It is also possible to adapt the software to the specific needs of your corporation with a variety of configuration options and store these in a central location to provide all users with the right settings at all times.
The provided export interfaces allow static calculations with an external software based on *.SDNF or *.DSTV.
You are also able to automatize NC-programming by using the DSTV-NC-interface. This, however, must be purchased separately.
Simple

AFX is very easy to use and can automatize many construction tasks. Preview features allow retraceable results.

Powerful

The completely associative definition of profile corner connections automatically adapts to any design changes.


Comfortable

Extensive libraries for different applications like stairs, ladders and safety cages, but also profiles, connectors and joints, are speeding up your development process.

Efficient

Have drawings and basic BOM-information automatically created and lower your offcuts by using optimized profile length tables.
Videos
Here you will find a selection of current videos that will
bring AFX closer to you.
Assemble Profiles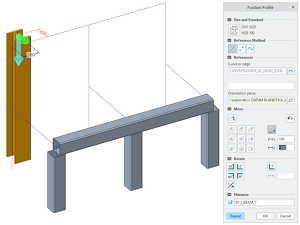 With the offered features, new profiles can be created, and existing ones can be reused or modified.
Select from library
Select the favored cross section from an extensive list of library components.
Select references
Profiles can be placed onto a sketched straight curve, two points or a curved sketch.
Position profile
Move and rotate the profile to conclude the positioning.
Work with Subassemblies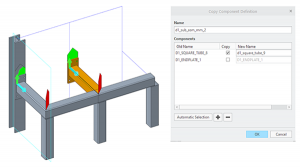 The provided features allow you to create new profile subassemblies, reuse or modify existing ones.
Reusing subassemblies
Use the intelligent AFX copying process to copy only relevant parts of the subassembly.
Selecting references
Place subassemblies onto a straight curve or two points.
Positioning subassemblies
Move and rotate the subassemblies to conclude the positioning.
Create joints between profiles and subassemblies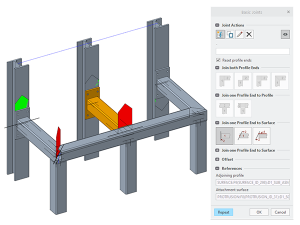 Connecting two profiles
Use the given commands to create any kind of joint between two profiles.
Connecting profiles and other geometries
Use the provided features to create connections between profiles and regular geometry.
Cutting and trimming
Use the advanced joint commands for cutting and trimming of profiles and other AFX components.
Use Components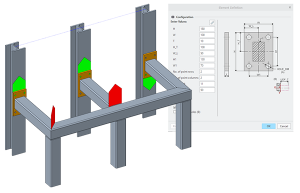 The offered features allow to create new components, and reuse or modify existing ones.
Select from library
Select the favored element from a large number of library components.
Select references
Use the graphical user interface to define the required references.
Set measurements
Every detail of the selected element can be configurated in the settings tab.
Preview feature
Create the element in an iterative process by adapting the measurements or references and controlling the result by using the preview feature.
Create Drawings
Automatically create drawings
All drawings are created at the push of a button. The drawings settings can be adapted to corporation standards.
BOM parameters
All relevant BOM parameters can be completely adapted. All measurements like height and width are automatically updated by the software.
Custom item numbers
Use custom item numbers for your project to identify geometrically identical models for your overall project, and to lower BOM positions.
Request Demo Version
Have we aroused your interest?
Then you are welcome to request a demo version from us here.
Technical details
Find out about the supported Creo® versions
in our product calendar.
Even more effective in combination