Did you know about SUBINFO in IFX
Did you know that you can use the keyword SUBINFO in the *.dat files to allow multiple same sizes in one *.dat file?
Usually IFX takes the first instance of the selected size in your *.dat file, even if more instances exist. With the keyword SUBINFO it is possible to show the content of a column in an extra dialog or context menu.
Example with 3 nuts in one file
We have a nut ISO 4032 with 3 variations:
ISO 4032 – 6
ISO 4032 – 8
ISO 4032 – 10
In the current installation of IFX these nuts are shown in the Nut list like this: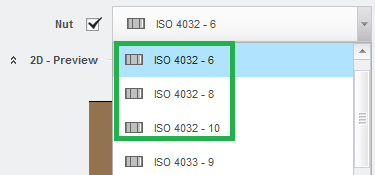 With SUBINFO it is possible to add all instances to one *.dat file. In the example we use the column BUW_SIZE to differentiate between the nuts. Of course you have to use different instance names for different sizes.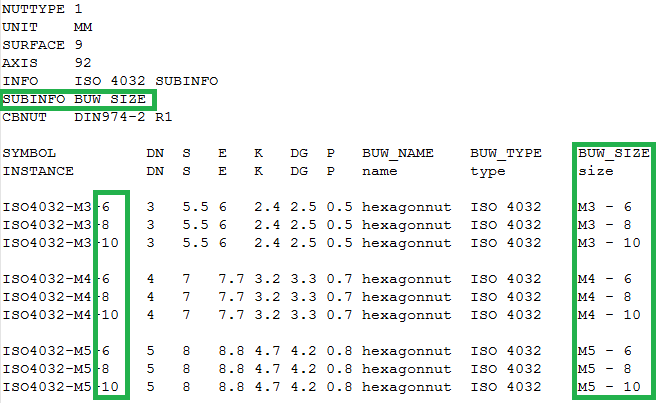 After selecting the nut in the Screw Fastener Definition dialog the Select SUBINFO dialog is shown where you can select the BUW_SIZE. The "+" sign at the beginning of the name indicates that more than one size exists. The selected value of BUW_SIZE is shown in brackets.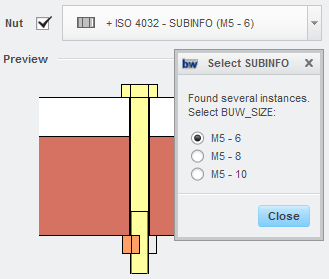 Use the right mouse button on the Nut list to show a context menu where you can select the BUW_SIZE, too.

Follow the link to download ISO4032.dat.