New Versions of SMARTOptics available
New versions are available for SMARTOptics
7.0.3.1 for Creo Parametric 4.0 to 6.0
7.1.0.0 for Creo Parametric 7.0.0.0
7.1.1.0 for Creo Parametric 7.0.4.0
8.0.0.0 for Creo Parametric 8.0.0.0
New user interface for the database
A new group 'Database' is now available in Creo Parametric for managing the database.
There, the elements of the database can be managed.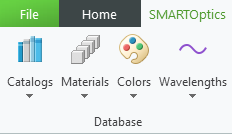 Overview dialog
In the overview dialogs, all elements with the most important values are displayed in a list.
Add new elements or copy an existing one, or delete those that are no longer needed.
Adjust existing elements to your needs.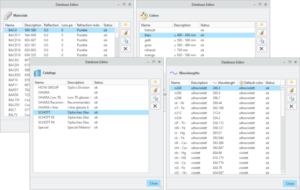 Dialogs for Editing
By double-clicking or 'Edit' you get to the definition dialog of the individual elements.
Here all data can be easily adjusted.
Catalogs and Materials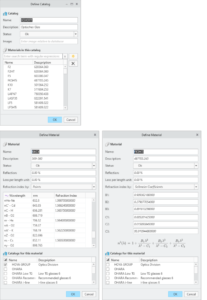 Wavelengths and Colors