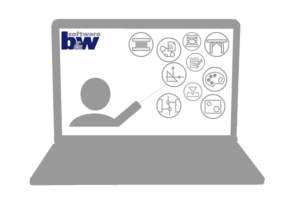 Our topics for the B&W Webinar Week 2020 are available, now.
Did you know that parameters and colors can make your work easier if you want to pass product and manufacturing information (PMI) to downstream processes?
Did your company switch to Creo 7 and you don't know how to update your CAD data?
How can a Consistent process chain from article to the final electrode work?
Our experts will show you briefly and concisely how to do it in our webinars that are free of charge.
B&W Webinar Week 2020 will take place from 27th to 29th October. In the morning (CEST) the webinars are in German and in the afternoon they are in English. You can attend from anywhere.
Have a look at the various topics and save your seat!