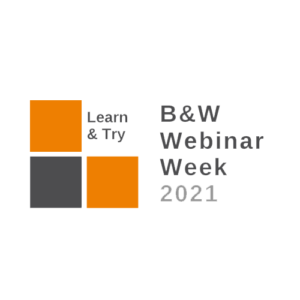 Our topics for the B&W Webinar Week 2021 are available, now.
Did you already know how you can efficiently design electrodes in Creo Parametric and pass them on to EDM systems via interfaces?
Would you like to find out about the innovations in AFX or SMARTAnnotate?
Our experts will show you briefly and concisely how to do it in our webinars that are free of charge.
B&W Webinar Week 2021 will take place from October 12th to 14th. In the morning the webinars will take place in German and in the afternoon in English. You can participate from anywhere.
Here you can find an overview about all the sessions.