What's New in SMARTColor 4.3.3.0 – The Multi Language Support
The new SMARTColor version 4.3.3.0 has been extended with several new features, which have been split to the respective blog posts.
In this post we will talk about the multi language support.
New functionality to provide and maintain translations for all language dependent contents
Define multiple languages and the corresponding translations for the textual contents to be shown within the user interface.
Labels and descriptions of all object types like colors or rules, can be prepared for all users in their native language.
Texts to be inserted into color symbols can also be prepared in this multilingual manner.
Find more information within the administrator documentation (chapter "Managing supported languages and translated texts").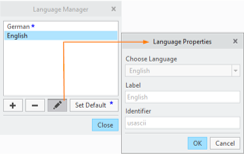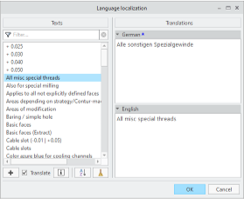 Find more information about the new features of the SMARTColor 4.3.3.0 version:
Discover the meaning and functions of the new settings and icons.
Find more about the new enhancements modell overview.